Adobe Photoshop CC 2022 macOS arrives with important new features in Neural Filters, automatic selections on hover, and improvements to the connection with Illustrator.
Neural Filters now feature Landscape Mixer, Color Transfer, Harmonization, and changes to the Colorize and Super Zoom filters in Adobe Photoshop CC 2022.
You can also download Adobe Illustrator CC 2022 26.2.1
Adobe Photoshop CC 2022 – Changes to Neural Filters
Landscape Mixer
The new landscape mixer will allow us to create new landscapes using various landscape images. We will have regulatory controls for sunset, spring, summer, autumn, and winter, all of which will allow us to achieve a unique result in our landscapes.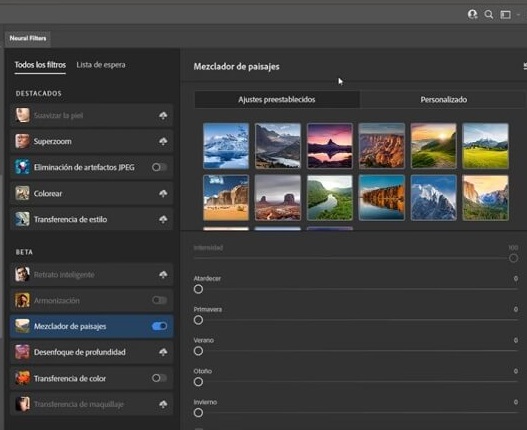 Color transfer
The color transfer will allow us to copy the color palette from one image to another, the interesting thing is that we will be able to copy the colors and setting of one photograph to a new one.
We can also adjust the brightness and color intensity to later apply it as a layer to the main image of the project.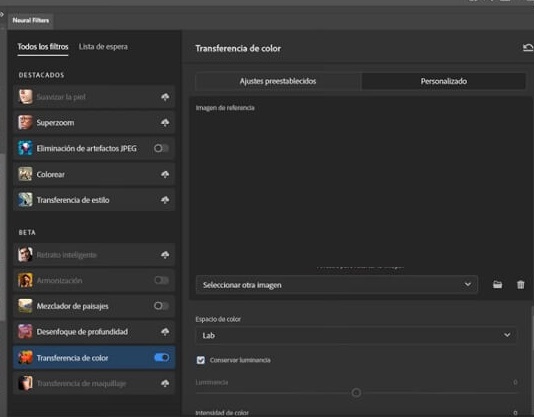 Harmonization
This new filter will allow us to match luminosity and colors between the different layers of a project. We can add the layer of a landscape next to another layer of a person, with the harmonization we will be able to harmonize the colors and luminosity between the landscape and the human model.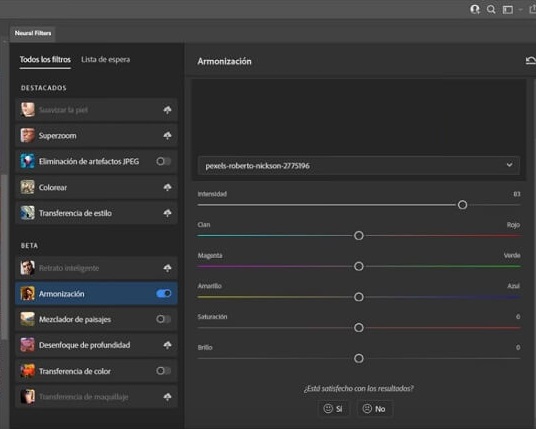 Other news in Adobe Photoshop CC 2022 for macOS
New method: We will find this new option in any layer where we have a gradient, we will have the classic, linear and perceptual methods.
In the classic, the colors darken in the transition, in the new linear and perceptual ones we will have more vivid colors and a smoother and more aesthetic transition.
Comments in files: We will be able to add comments in files hosted in the creative cloud (requires creative cloud login), this will be used in group projects to add useful annotations so that other collaborators can adjust the changes.
Improved interoperability with Illustrator: This new feature allows you to copy and paste layers between Illustrator and Photoshop, resulting in a smoother, faster, and more efficient workflow. This option requires Illustrator CC 2022 macOS and Adobe Photoshop CC 2022 macOS installed.
INSTRUCTIONS OF macOS
Open the castle from Control + Click > Open or Right Click > Open
A terminal window will open, press enter when prompted, and wait 25 sec
Run the file below 1. INSTALL, click OK, and wait for the installation to finish
Copy the "Adobe Photoshop 2022" file located in 2. PATCH and paste (replace) in the following path:
/Applications/Adobe Photoshop 2022/Adobe Photoshop 2022.app/Contents/MacOS/
System Requirements
macOS 10.12 or later, 64-bit processor | Support M1 Apple silicon.
On the other hand, the hardware requirements such as hard disk space, ram memory,
processor, screen resolution, and others are really minimal
that it is not necessary to specify them.
Data Sheet
Software: Adobe Photoshop 2022 (MacOS)
Language: Multilangual
Developer: Adobe
Medicine: Full_Version